Vereenigde Nederlandsche Scheepvaart (VNS)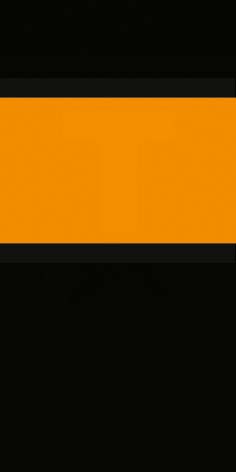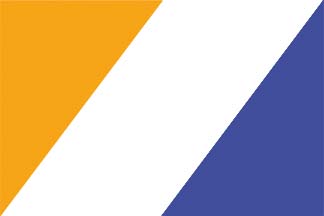 Dutch shipping optimism was high in 1920 and resulted in the formation of the United Netherlands Navigation Company (VNS) on 30th April 1920 with a capital of 200 million guilders by eight partners, the Royal Netherlands Steamship Company (KNSM), Nederland Stoomvaart Maats, Rotterdam Lloyd, Royal Packet Navigation Company (KPM), Java China Japan Line (JCJL), Holland America Line, S.M. 'De Maas' (Van Ommeren), and Van Nievelt, Goudriaan & Company. VNS took over the following routes:-
Holland-British India Line from Holland America Line and Van Ommeren
Holland-Australia Line from Rotterdam Lloyd
Holland-East Asia Line from Nederland S.M. and Van Nievelt, Goudriaan
Holland-West Africa Line in conjunction with Holland Steamship Company and Royal Holland Lloyd (KHL)
Holland-East Africa Line
In 1924, VNS combined the Holland-East Africa Line, which had served Dutch interests of the Uasin Gishu plateau area of Kenya from the turn of the century, and the Holland-South Africa Line, the latter founded in 1919 with financial support from the Dutch Government for five years. The first sailing to South Africa was made by the chartered Dorp in December 1919, and then six vessels were purchased over the next two years. These were Jagersfontein and Rietfontein, both of Japanese origin, the Clyde built Randfontein, Bloemfontein the former Dakar built in 1899 of Elder, Dempster, and two new ships, the turbine propelled Klipfontein of 8,710 dwt and the triple expansion steam powered Springfontein of 9,500 dwt. This sextet had accommodation for up to thirty four passengers. The Holland-South Africa Line was liquidated in 1932, and the VNS then took over the fleet of five vessels with 'fontein' suffixes to their name and its goodwill for the Holland-Africa Line. Thus, by 1932, the routes served by VNS were to West Africa, South Africa, East Africa, the Far East, Australia and India.
KNSM remained as a member of VNS until 1969, but importantly had transferred most of the vessels that made up the first fleet of VNS in 1921. KNSM had obtained permission from the British Government to form the David Steamship Co. Ltd. of London, and acquired seventeen German prize ships allocated to the U.K. as war reparations from Germany. In 1921, when the export of ships was allowed by the British Government, fourteen of these ships went to VNS. These were in the size range from 7,500 dwt to 10,000 dwt and had been built between 1911 and 1917, and were given the VNS names of Aagtekerk, Abbekerk, Almkerk, Arendskerk, Bovenkerk, Hoogkerk, Koudekerk, Meerkerk, Meliskerk, Nijkerk, Oldekerk, Oostkerk, Ouderkerk and Rijperkerk.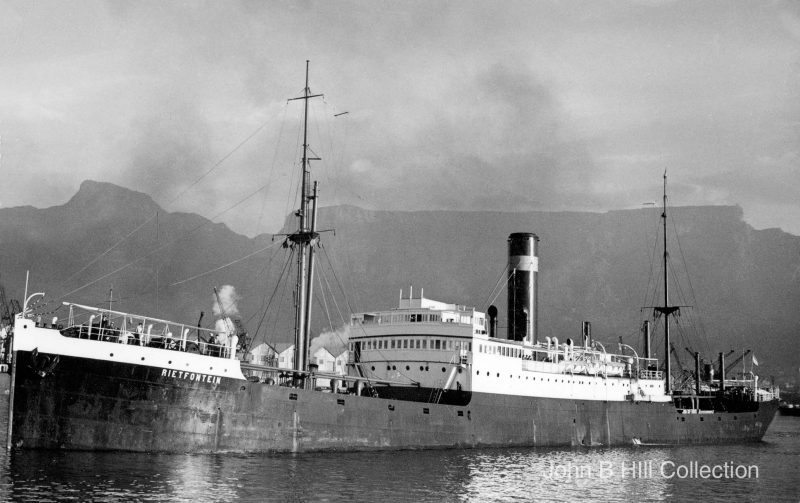 By 1932, by purchases from Dutch shipping companies, the fleet had grown to 31 deep sea cargo vessels and four coasters, distributed over the routes as follows:-

HOLLAND AFRICA LINE
Jagersfontein, Klipfontein, Randfontein, Rietfontein, Springfontein Grijpskerk, Heemskerk, Ijselkerk, Meliskerk, Nias, Nieuwkerk, Nijkerk, Waalkerk, Westerkerk on two 'Round Africa' routes, from Hamburg, Amsterdam, Rotterdam and Antwerp to Cape Town, Port Elizabeth, East London, Durban, Lourenco Marques, Beira and return via East African ports and the Suez Canal, or from Hamburg, Amsterdam and Antwerp to Port Said, Port Sudan, Mombasa, Tanga, Zanzibar, Dar-es-Salaam, Mozambique and Beira returning via South African ports.
HOLLAND BRITISH INDIA LINE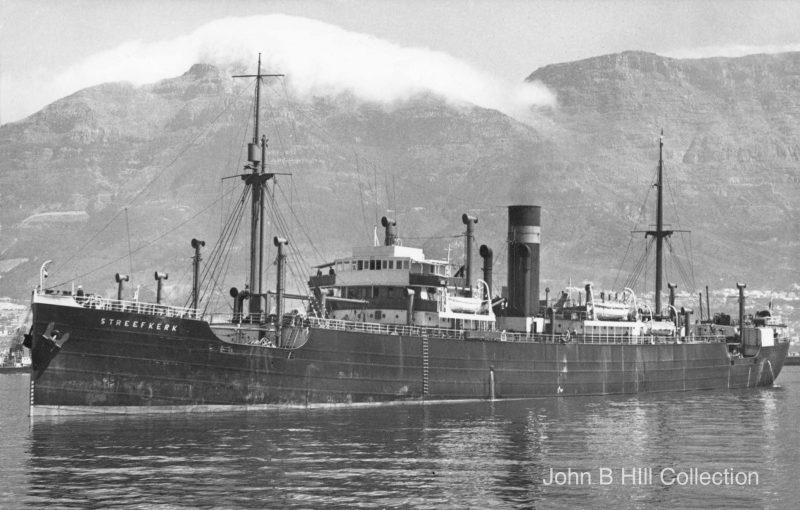 Bovenkerk, Giekerk, Hoogkerk, Meerkerk, Ridderkerk, Schiekerk, Streefkerk on the routes from Bremen, Hamburg, Rotterdam, Antwerp to Port Said, Kathiawar, Colombo, Madras, and Calcutta returning via the same route, or from Bremen, Hamburg, Rotterdam, Antwerp to Port Said, Karachi and Bombay.
HOLLAND EAST ASIA LINE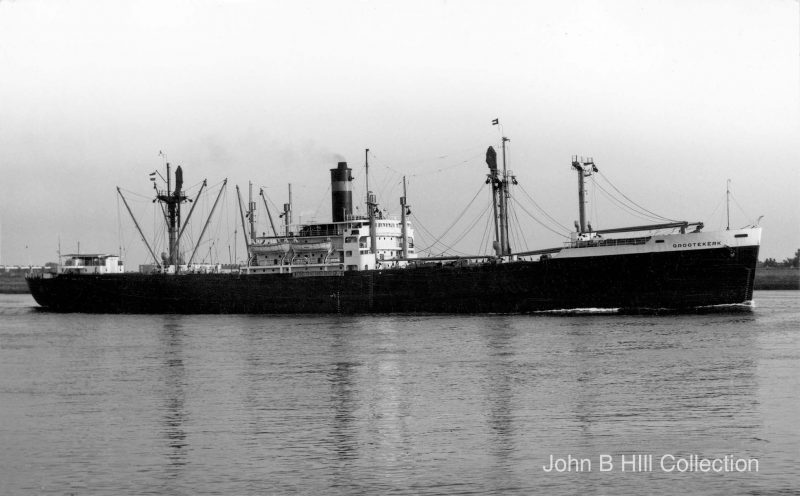 Gaasterkerk, Grootekerk, Oldekerk, Oostkerk, Oudekerk, Serooskerk, Zuiderkerk on the route from Hamburg, Amsterdam, Rotterdam, Antwerp to Genoa, Port Said, Colombo, Singapore, Manila, Hong Kong, Shanghai, Dairen and Japanese ports, returning via the same route but calling also at Jaffa and Marseille.

Subscribe today to read the full article!
Simply click below to subscribe and not only read the full article instantly, but gain unparalleled access to the specialist magazine for shipping enthusiasts.