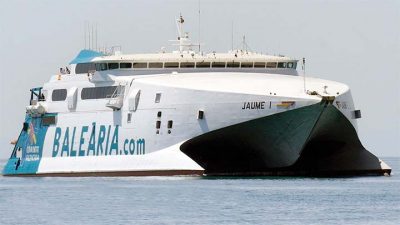 Balearia Caribbean placed a larger vessel on its Port Everglades-Grand Bahama Island service at the end of June. The 3,989gt/1994 built Jaume I, above, (Incat 033 built as the Stena Lynx II) can accommodate 600 passengers and has replaced the Incat built Seacat Pinar del Rio, which had a capacity for about 450 passengers. Excluding a few months in 2015 when the Bahama Mama operated the route, the smaller vessel had operated the service since launching in December 2011. The fast-ferry service had sought to fill a void at the port left by Discovery Cruise Line, which ceased operations there in September 2011. Discovery had offered day cruises, cruise-and-stay packages and a ferry service between Port Everglades and Freeport since 1987. The company is a division of the Spanish Balearia Group. Meanwhile the 3,454gt/1992 built Pinar del Rio commenced a new Motril- Melilla-Almeria service in late July.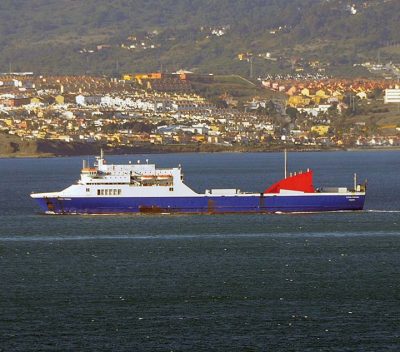 Bluebridge, a Cook Strait (New Zealand) ferry operator was granted consent to increase speed to 18 knots through Marlborough Sound in June. Strait Shipping's 21,856gt/1997 built Strait Feronia (ex-Stena Feronia, above) is now permitted to travel through the Sounds at the revised speed, equivalent to 33.3kmh, as part of a 20-year coastal permit. The consent was subject to compliance with the "wash rule", which monitors the size of a ship's wake. The previous speed limit for the ferry was 15 knots and environmental groups will be monitoring the situation. However, while the vessel is underway within Queen Charlotte Sound or Tory Channel, the 186m long Strait Feronia must at all times operate a data recording device to record all parameters.

Sign-up today to read the full article!
Simply click below to sign-up and read the full article, as well as many others, instantly!