The Royal Sovereign Lighthouse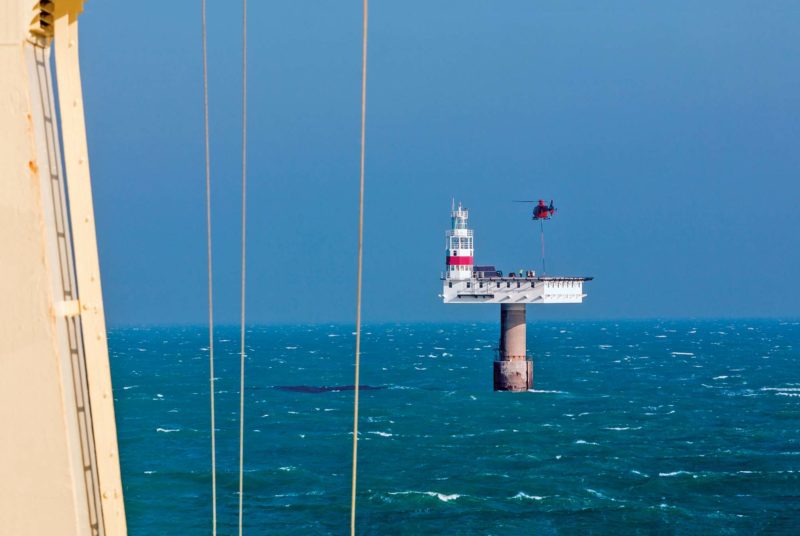 During August 2023 some unusual vessels were seen on the horizon along the South Coast heading towards the Royal Sovereign Lighthouse near Eastbourne.
The lighthouse had been built in 1971 and brought into operation on the 6th of September of that year, but in 2019 Trinity House made the decision to decommission it.
During its lifetime it had the honour of a Royal visit with HRH Prince Phillip, then the Master of the Corporation of Trinity House, landing a Wessex Helicopter on the platform.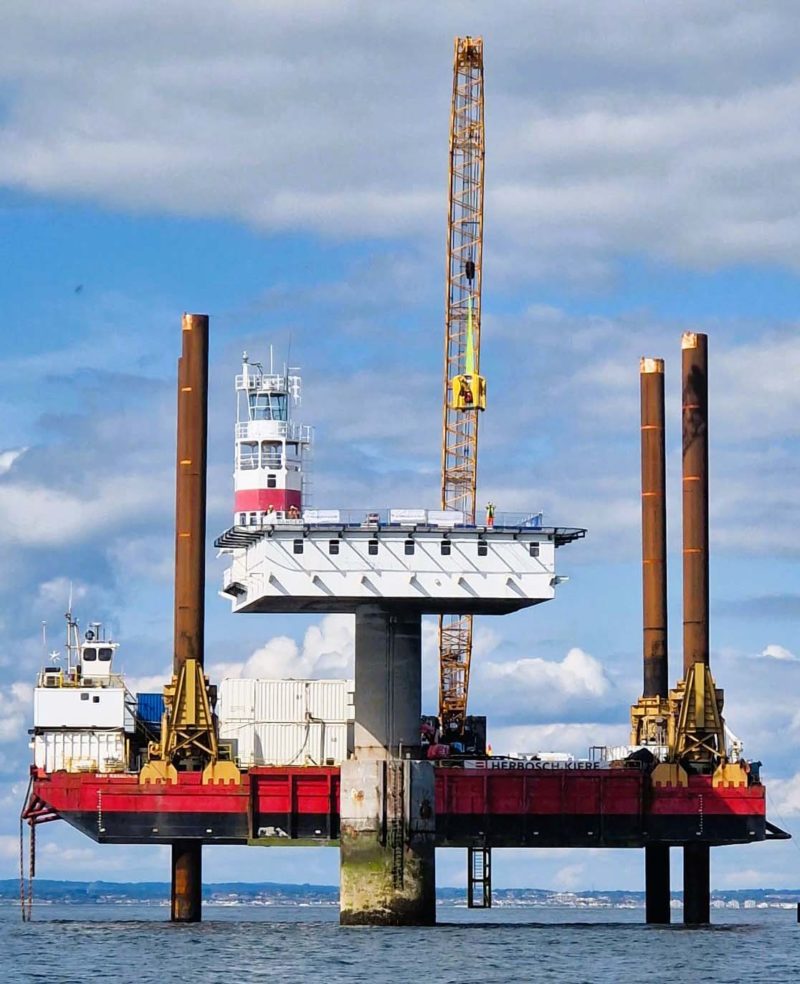 The Lighthouse was automated in 1994 and prior to the decommissioning of the light, on the 21st of March 2022., the nearby Beachy Head Lighthouse was upgraded, along with increasing the capability of the offshore CS2 buoy and retaining the nearby Royal Sovereign buoy.
Following a competitive tender process, Trinity House signed a contract with marine contractors Herbosch-Kiere to carry out the works to remove the lighthouse and in August moved two large vessels into place around the lighthouse to commence the dismantling.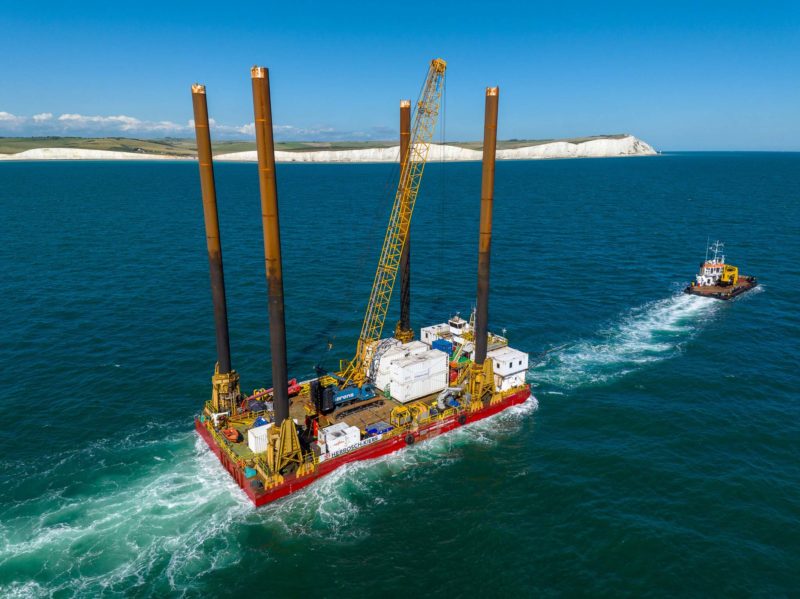 The first of these is a jack-up barge Haven SeaChallenger and the second, the large crane ship Gulliver. They will spend most of September working on removing the lighthouse and platform. The concrete pillar will be removed to the seabed floor at a later date.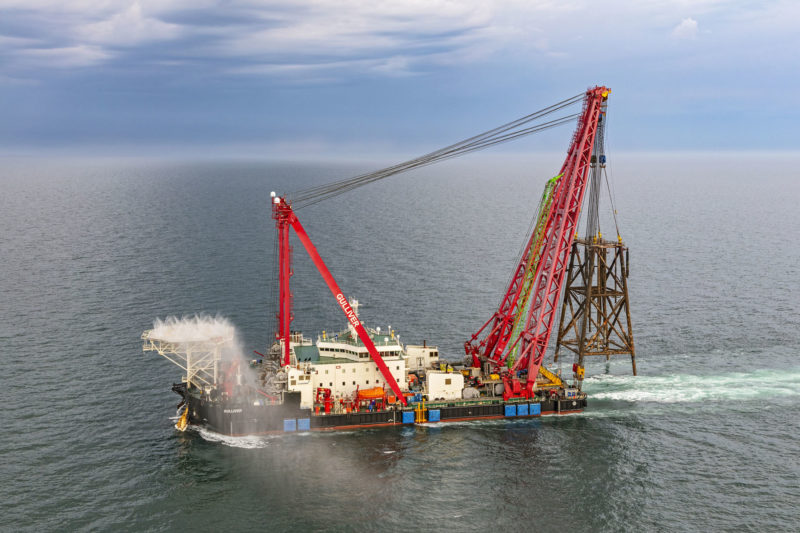 The Lighthouse Tower itself will be removed intact and find a home along the coast at Bexhill-on-Sea as part of a project to provide a maritime experience in the town.
Thanks to Trinity House and Herbosch Kiere for information and images.