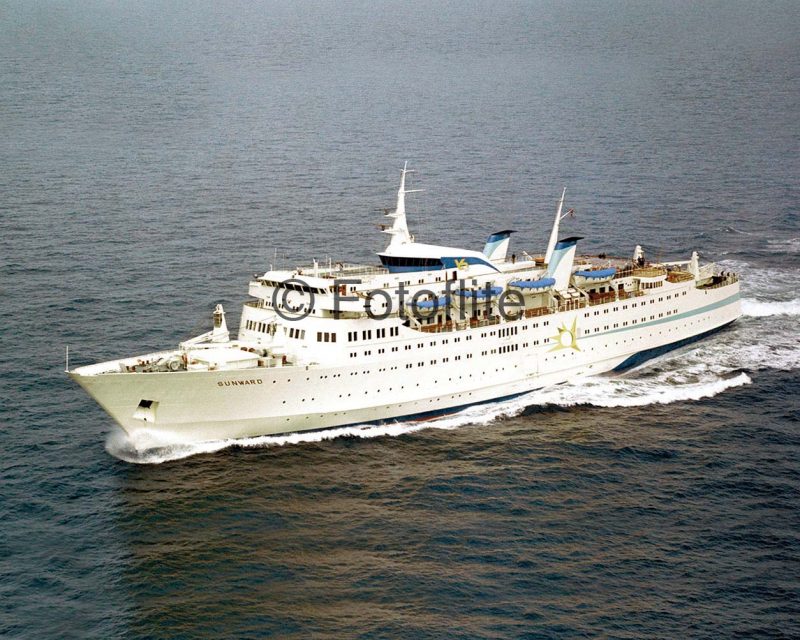 2016 marks fifty years since the Sunward (above) made her first voyage from Miami to the Caribbean on 19th December 1966, signifying the birth of Norwegian Caribbean Lines. Today, the company now known as Norwegian Cruise Line is a leading global cruise brand with 14 purpose-built ships sailing to more than 300 destinations worldwide.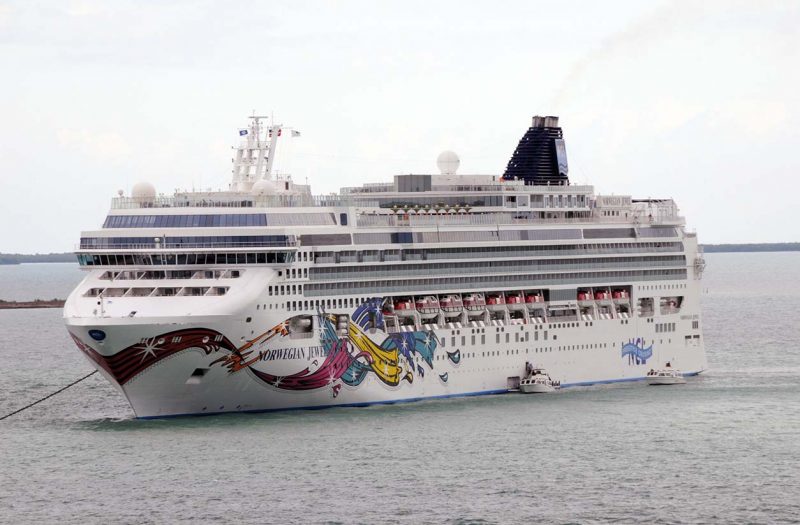 NCL's 93,502gt/2005 built Norwegian Jewel (above) completed the retrofitting of a new exhaust scrubber system in September. The new lightweight in-line scrubbers are a hybrid technology developed by Yara Marine Technologies that are able to operate in Dry mode, Open loop and Closed loop. Five scrubbers were installed, one per engine, covering the whole propulsion system. NCL is the first cruise line to install scrubbers with a state-of-the-art water membrane filtration unit. This sophisticated water cleaning system uses Ultrafiltration technology to clean the recirculated water during the closed loop operation down to clear water. The by-product is collected and removed in drums.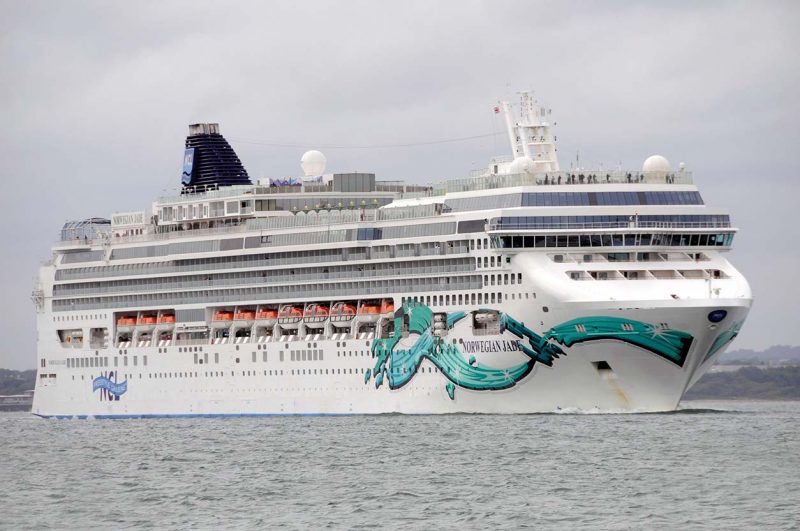 The 93,558gt/2006 built Norwegian Jade (above) makes her Southampton debut in spring 2017 fresh from a £30 million refit to replace the vibrant floral, Hawaiian-themed interiors from when the ship operated as the Pride of Hawaii 2006-2008. Internal public spaces will be stripped back and remodelled, essentially creating a brand new ship for UK/European guests to enjoy. The new features include a recreation of Liverpool's iconic The Cavern Club, which can also be found aboard Norwegian Epic. Contemporary colours, such as golds, browns, purples and reds, will feature on furniture and carpets throughout the ship. The Jewel Class ship will also receive scrubbers like her sistership. This refurbishment, along with that of the Norwegian Jewel, is part of Norwegian Cruise Line's Edge programme, which will see around £307 million spent refurbishing older ships in the fleet to the standards of its Breakaway-class vessels. The Norwegian Jade arrives back in the UK on 13th May 2017 for summer itineraries predominantly to Norway/Iceland and operating out of both Southampton and Hamburg. NCL has also been named "North America's Leading Cruise Line" for the first time, along with being honoured as the "Caribbean's Leading Cruise Line" for the fourth consecutive year at the 2016 World Travel Awards. Norwegian Cruise Line Holdings Ltd. will embark upon a landmark year in 2017 for the group in China. The 168,800gt and 3,850 passenger capacity Norwegian Joy will enter service in the Chinese market in summer 2017 plus Oceania Cruises and Regent Seven Seas Cruises will also call at ports in China over the next 12 months. Four of the Group's ships will bring nearly 7,000 international tourists to port cities in China in late 2016/early 2017 including Hong Kong, Xiamen, Shanghai, Dalian and Tianjin, with even more calls to China's ports scheduled for 2018.

Subscribe today to read the full article!
Simply click below to subscribe and not only read the full article instantly, but gain unparalleled access to the specialist magazine for shipping enthusiasts.