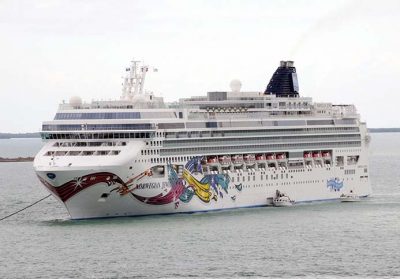 Norwegian Cruise Line announced on 14th June that it will deploy the 93,502gt/2005 built Norwegian Jewel (above) to the Asia Pacific market yearround in 2017. As from 3rd October 2017, the Norwegian Jewel's inaugural Australasian itineraries will bring guests to some of the region's best ports of call, with a variety of Hawaii, French Polynesia and South Pacific cruises, as the ship sails from Vancouver to Sydney.

Highlights of the inaugural season in Australia include seven Sydney round-trip cruises featuring a five-night Sydney- Tasmania-Sydney cruise departing on 12th November, 2017. The ship's 10 to 16-night Australia and New Zealand itineraries depart between Novem-ber 2017 and February 2018. After this the 'Jewel sails from Sydney to Singapore on an 18-night adventure departing 20th February 2018.
Sign-up today to read the full article!
Simply click below to sign-up and read the full article, as well as many others, instantly!