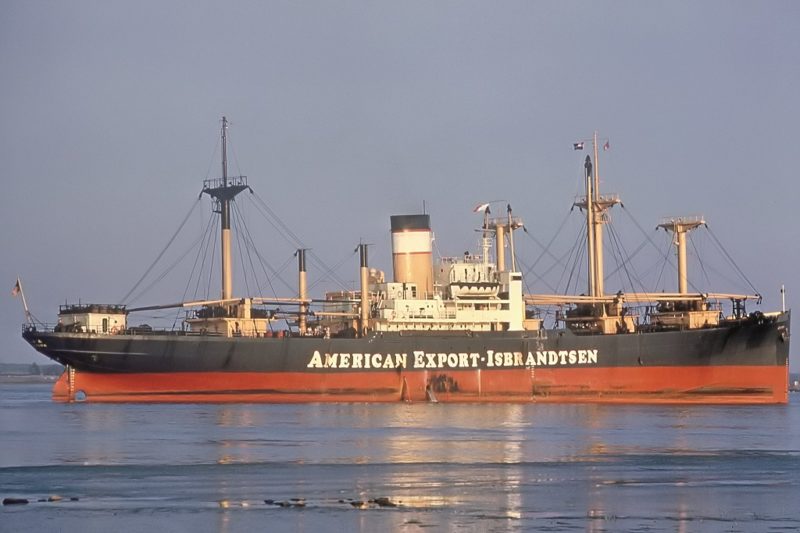 American Export Lines (AEL) was the leading American shipping company offering passenger and cargo services from the Eastern Seaboard of the U.S.A. to Mediterranean ports for 58 years from 1919 to 1977. It was founded in January 1919 by American entrepreneur Henry Herbermann in New York City as the Export Steamship Corporation Inc., using the first of two dozen chartered surplus standard World War I cargo ship types including 'Hog Islanders' of up to 9,700 dwt that had been accumulated by the U. S. Shipping Board for war service. They had all been laid up by 1919 and were assigned on charter to the Export Steamship Corporation Inc., with the first Mediterranean sailing from New York on 26th July 1919 by the cargo ship Lake Festina for Gibraltar, Piraeus and other Mediterranean ports, although a few voyages had been made earlier to Antwerp from New York in previous months.
The automobile entrepreneur Henry Ford purchased in 1925 from the U. S. Shipping Board no fewer than 199 smaller laid-up ships including Great Lakes 'canallers' for $1.697 million, and similarly Henry Herbermann purchased eighteen much larger cargo ships in 1925 for $1.062 million including sixteen 'Hog Islanders' of up to 9,700 dwt. These were not renamed with the familiar 'Ex' names of American Export Lines until 3rd August 1928, when 22 cargo ships were owned as the largest privately owned American flag fleet operating to the full range of the Mediterranean ports.

In September 1928, Henry Herbermann was awarded a ten year mail contract to the Mediterranean, and announced that orders had been placed for four passenger and cargo-liners, to be known as the '4 Aces' with a loan of 75% towards the cost of their construction by the U. S. Shipping Board.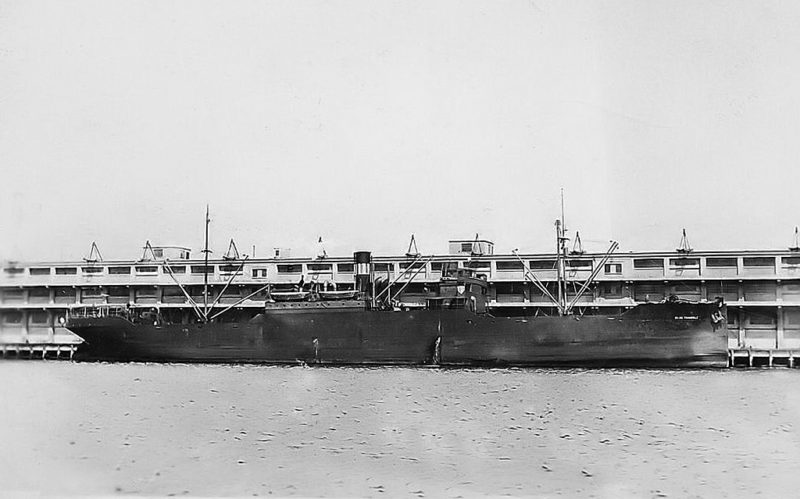 They were named Excalibur, Excampion, Exeter and Exochorda, and carried 150 passengers with a crew of 34, and were built by the New York Shipbuilding Company at Camden (New Jersey) on dimensions of overall length 453.0 feet by moulded beam of 61.7 feet and a moulded depth of 38.6 feet, and with a bridge deck of length 197 feet. They were powered by one single reduction geared steam turbine of 7,200 shp to give a service speed of 18 knots, and their ports of call on schedules issued in May 1932 were from New York to Gibraltar, Marseille, Genoa, Livorno, Naples, Alexandria, Jaffa, Haifa, Beirut and Piraeus. The voyage was of length 43 days and sailed fortnightly from Hoboken in New Jersey, with prices at $460 round trip or for $595 including shore excursions.

Subscribe today to read the full article!
Simply click below to subscribe and not only read the full article instantly, but gain unparalleled access to the specialist magazine for shipping enthusiasts.