A Hong Kong Shipping Icon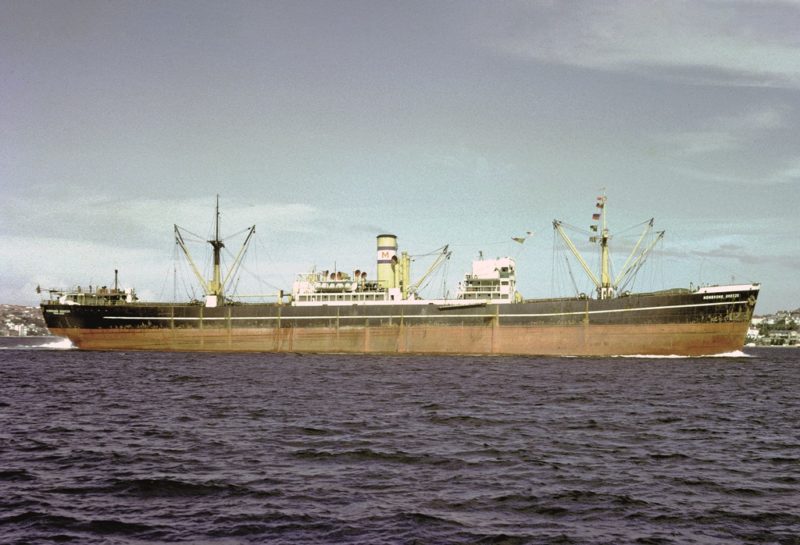 From about the mid 1950s right through until the mid 1990s Hong Kong was extremely active within the shipping world. Many shipping empires were built (and lost it must be said) which dominated the Far East, as well as internationally. One of those Hong Kong icons was John Manners & Co. Ltd. with whom I had the pleasure of sailing as a very young Third Mate during the mid-1960s, on one of their ships named Asia Breeze.
John Manners must surely be one of Asia's forgotten fleets, because from my personal memories seldom if ever did a day pass without seeing one of their vessels in Hong Kong's Victoria Harbor. Contrary to many other Hong Kong ship owners of the period who favoured an all black funnel, commonly referred to as a 'Hong Kong Dustbin', John Manners featured a distinctive funnel, buff with black top and a red 'M' on a white background between two blue bands. It was very conspicuous to the eye. Their ships were generally always very well maintained and presented.
I joined the ship at Yau Ma Tei anchorage at Hong Kong in January 1965 for an intended 3 month voyage to load a cargo of Copra at various ports around the Philippines. The Asia Fir as it was then known, later changed name and became Asia Breeze. She was the ex-Denholm's vessel Carronpark and it must be said, quite a handsome vessel for the era. The company employed a mix of British, Australian and New Zealand senior officers with junior officers usually from Hong Kong and other regional countries. They were well run and happy ships I recall from my dealings with them.

R.P. de La Sala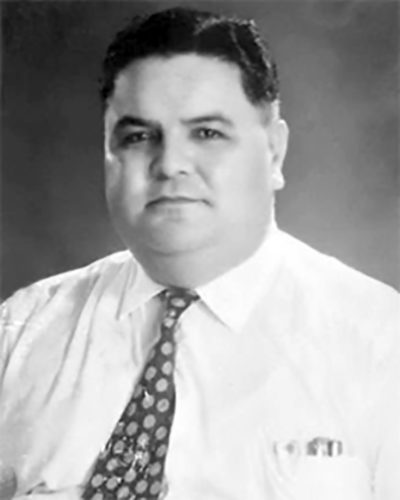 Robert Perez de La Sala (1908-1967) who was known simply as R. P. within the company was to become the employee turned owner of Hong Kong based John Manners & Co., who built a global shipping and trading empire, reaching its peak in 1960s, which included a sizeable fleet of vessels, most of them ending with the word Breeze, or prefixed with San in its name. However, shipping was only a part of R. P.'s vast business empire.
Born in Manila in 1908 and educated at St. Joseph's College in Hong Kong and Seminario de Sao Jose in Macao, R. P. joined the British shipping agent and import/export firm of John Manners & Co. in Hong Kong in 1922, before he turned 14, as an apprentice. The firm was founded in 1915 in Hong Kong by John Manners, a former employee of the German trading house of Siemssen & Co., whose operations in the British colony were suspended at the outbreak of World War I. The firm became Manners & Backhouse in 1916 when it joined forces with James H. Backhouse & Co. In 1923, Backhouse left the firm and the name reverted to John Manners & Co.
Subscribe today to read the full article!
Simply click below to subscribe and not only read the full article instantly, but gain unparalleled access to the specialist magazine for shipping enthusiasts.