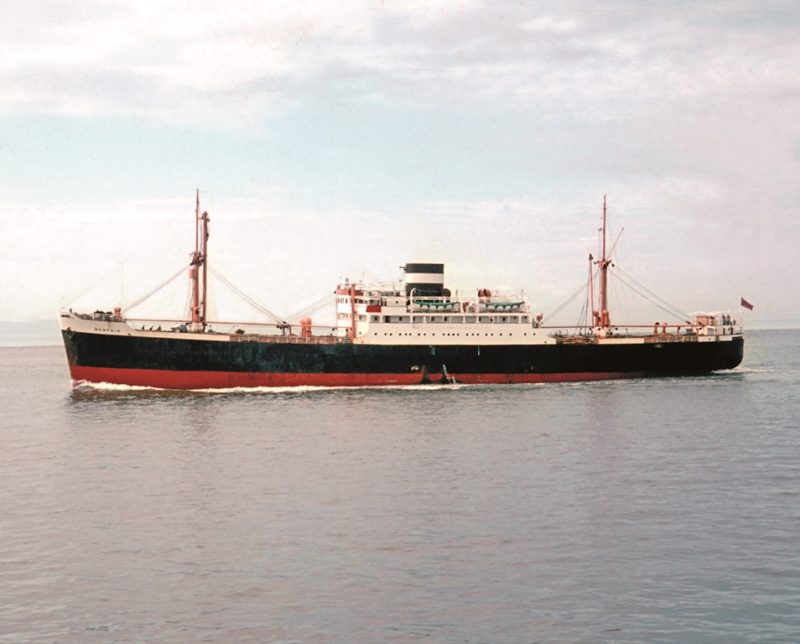 This is the story of two great companies that traded to the Bay of Biscay and Mediterranean, and had been founded by James Moss (1794–1849) in Liverpool, and John and Peter Hutchison in Glasgow. The Moss companies were taken over by the Royal Mail Steam Packet Co. Ltd. in 1916, and three years later Royal Mail used the Moss Steamship Co. Ltd. to buy J. & P. Hutchison Ltd. of Glasgow. The two companies continued to trade separately in the boom and slump conditions of 1920/21 until the collapse of the Royal Mail Group in 1932, with Lord Kylsant as Chairman, and formerly known as Sir Owen Cosby Philipps, serving a year in gaol for grossly overstating the profit potential of share issues. The two companies went into voluntary liquidation in early April 1934, and Moss Line then amalgamated with J. & P. Hutchison Ltd. and established a new company, Moss Hutchison Line, on 5th April 1934. At the end of 1935, the General Steam Navigation Co. Ltd. of London (owned by P. & O.) acquired Moss Hutchison Line, with GSNC (and P. & O.) having been advised by the accountants Deloitte, Plender, Griffiths & Company to go ahead with this transaction.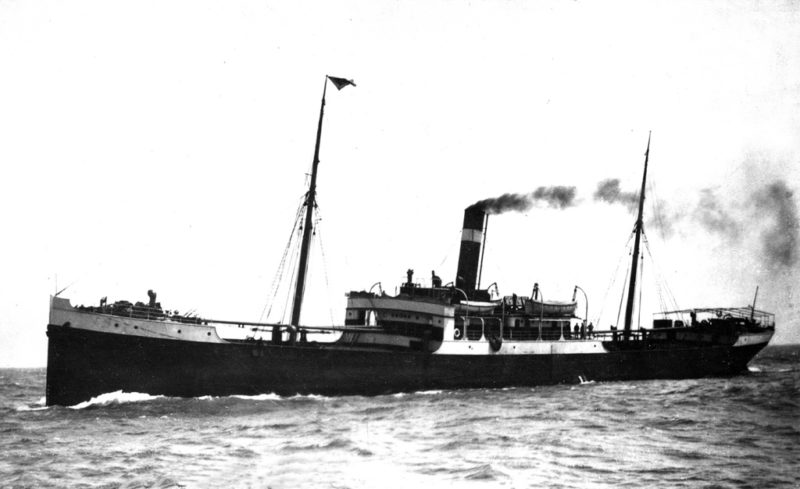 JAMES MOSS & COMPANY of LIVERPOOL
James Moss was a Liverpool ship's chandler who began chartering sailing ships and trading to Baltic ports in 1815 and to Mediterranean ports a few years later, and he was joined in partnership by Thomas Hampson in the style of Moss & Hampson. This partnership was dissolved in 1833, and James Moss then partnered with his nephew, William Miles Moss, and Richard Spencer under the title of James Moss & Company. The Mediterranean trade was still conducted by sailing ships and schooners in 1849, and after the death of his uncle, William Miles Moss was convinced that the time was right to introduce steamers to the trade. He thus invited all those engaged in the trade to his house for dinner.

Ships were owned on the 64ths principle and he was willing to contract for a steamer costing £21,000 with Denny of Dumbarton and he invited his guests to take some 64ths along with him. However, they only responded to the extent of £12,000, and he then took the balance himself in the vessel, which was completed as Nile of 528 grt with paddles powered by a two cylinder compound steam engine and was sail assisted on three masts to give a speed of ten knots.
A sister named Orontes of 522 grt was launched on 20th March 1851 with William Miles Moss as the major shareholder and Frank Chapple as the other important shareholder. The young and ambitious Alfred Holt sailed in her in late 1851 on her maiden voyage to Egypt, and just after the end of the Crimean War he began a service with Moss to Bordeaux and Nantes and to Alexandria for cotton. He was later, of course, to found the important Blue Funnel Line to the Far East in 1865. Nile was sold in 1853 to the British and Irish Steam Packet Co. Ltd., and on 28th November 1854 sailed from Liverpool under Capt. Moppett for Penzance and London with five passengers and a crew of 25. She ran aground on rocks off Godrevy Light House near St. Ives on the night of 30th November and sank in deep water, with all crew and passengers lost. Orontes fared better and was sold to Ellerman & Papayanni in 1859 and then two years later to H. Withers of Liverpool to sail for many years afterwards.
John Bibby of Liverpool also began to introduce steamers in 1850 to the Mediterranean trade, and both he and James Moss were the major shareholders in their own steamers, and also when there was an overlap in ownership with other Liverpool shipowners such as Leyland, Lamport, Holt, Chapple, Viana and Jones. The Liverpool and Mediterranean Steam Ship Company (LMSSCO) was founded in 1850 and sailed to French, Portuguese, Spanish and Italian ports, with general cargo e.g. beer exported to Malta for Ind, Coope & Company, returning with cotton from Egyptian and North African ports.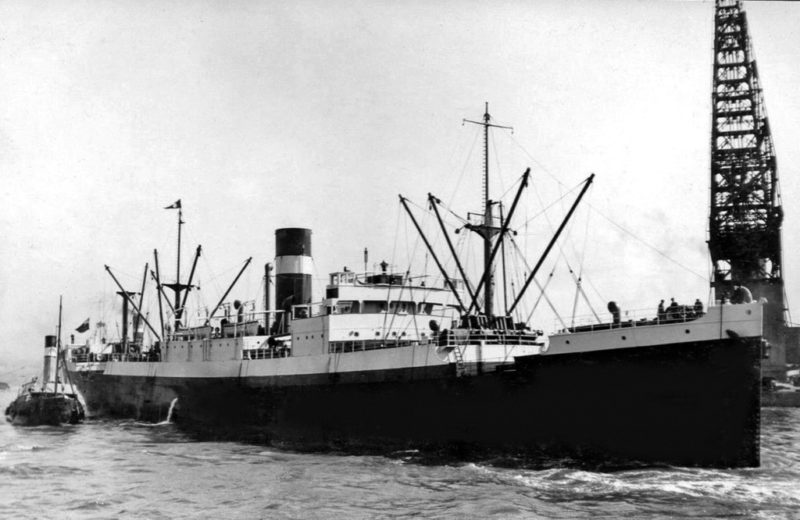 Subscribe today to read the full article!
Simply click below to subscribe and not only read the full article instantly, but gain unparalleled access to the specialist magazine for shipping enthusiasts.