A Busy CALMAC Ferry Port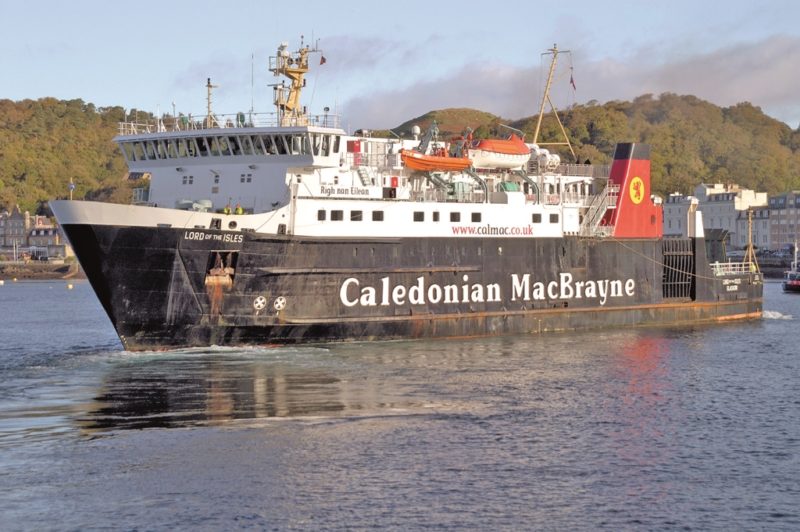 Oban is one of the four busiest ports in the comprehensive CALMAC network of routes serving all parts of Western Scotland, as shown by the figures published by the company for 2019 as follows:-
ROUTE                                  PAX                CARS             FREIGHT/COACHES
Oban/All Islands                 820,022          203,842         12,868
Ardrossan/Brodick             849,519          207,738           9,390
Wemyss Bay/Rothesay      727,098           198,167           9,241

Largs/Cumbrae                   788,819          178,927            4,122
The figures for Oban to all of the Western islands had increased in the ten year period from 2009 by 12% for passengers, 28% for cars, and 12% for freight vehicles and coaches.
CALMAC has the large ferries Isle of Mull, Isle of Lewis and Clansman regularly sailing and arriving at the CALMAC Ferry Terminal, while the smaller Coruisk, Loch Striven and Carvoria can also be seen on their routes into Oban Bay. Oban is one of the busiest CALMAC ports, and in January 2020 the port operator CMAL (Caledonian Maritime Assets Ltd.) conducted planned maintenance works of replacing the lifting cylinders of both linkspans, each linkspan being closed for ten days. The absence for six weeks during April and May of 2021 of Loch Seaforth, built in Germany in 2014 and which entered service in mid February 2015, due to engine trouble on her Ullapool to Stornoway route, caused some of the larger CALMAC ferries to be moved from Oban to cover for her absence.
CALMAC today from Oban serves Castlebay on Barra, Arinagour on Coll, Scalasaig on Colonsay, Craignure on Mull, Kennacraig on Loch Tarbert for connecting ferries to Islay and Jura, Achnacroish on Lismore, Lochboisdale on South Uist, Mallaig, Port Askaig on Islay, and Scarinish on Tiree. Kerrara is served by the small port of Gallanach to the south of Oban crossing the Sound of Kerrara to reach Balliemore on Kerrara.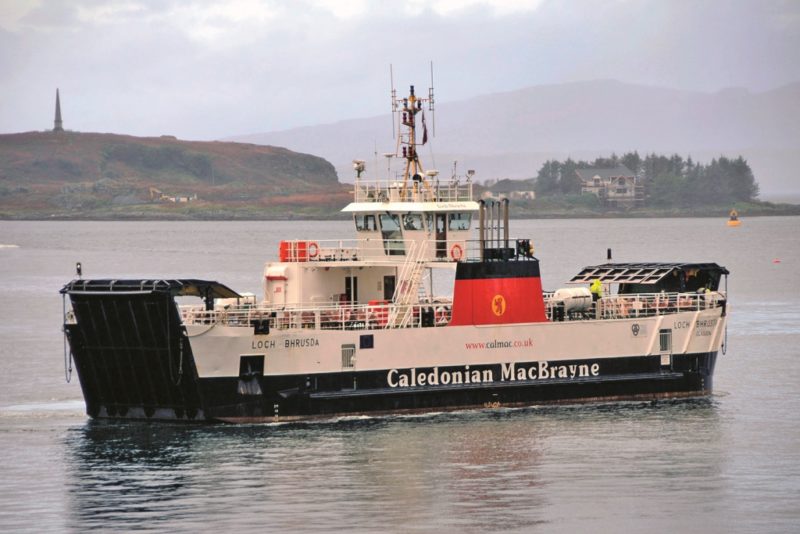 HISTORY OF OBAN
Oban was developed in the 19th century as a seaside resort, and is built around a small rocky harbour, protected from blustery westerly winds by the island of Kerrara. Rail, road and CALMAC ferry connections make it the main point of access for the North of Scotland and the Western Isles of the Inner and Outer Hebrides. The Victorian atmosphere of the town is emphasised by the twenty large baronial hotels of Victorian design that line the shore, and by the popular and frequent ferry trips to these islands. The pioneering spirit that developed this seaside resort is epitomised by McCaig's Tower, a huge circular Victorian greystone folly built on a hill overlooking the town.

Subscribe today to read the full article!
Simply click below to subscribe and not only read the full article instantly, but gain unparalleled access to the specialist magazine for shipping enthusiasts.