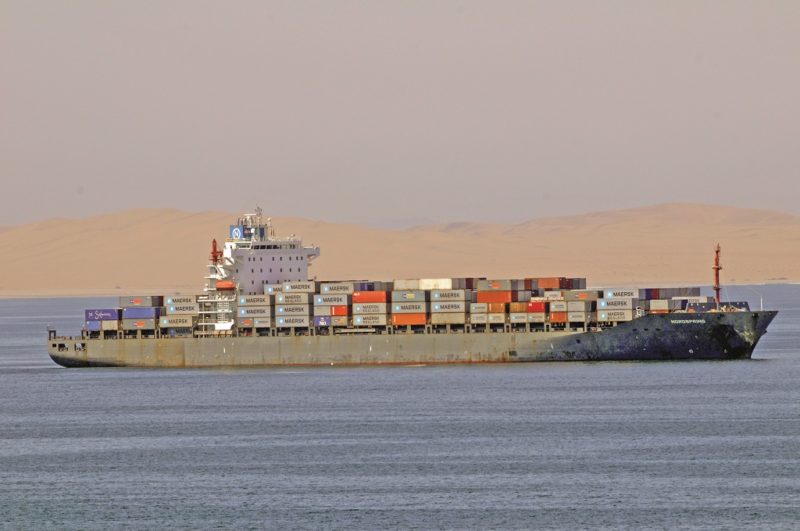 Walvis Bay (Walvisbaai in Afrikaans and Walfischbai in German) is named after the bay on which the second largest city in Namibia is located on eleven square miles of land. Inland Windhoek is the largest city and capital of the country, however cooler Swakopmund on the coast is the summer capital. Windhoek is the home to both chambers of the Parliament of Namibia, which is called the Tintenpalast, or German for the 'Ink Palace'. Walvis Bay has a natural sheltered harbour with deep water and is protected by the Pelican Point sand spit, and is the only natural harbour of any size on this very long coast. The coastal waters draw large numbers of Southern Right whales and fish shoals, attracting whalers and fishermen. The port is situated on the Tropic of Capricorn in the Kuiseb river delta, the river rising in the Khomas Highland west of Windhoek. The town with a population of 67,200 lies at the end of the Transnamib Railway built through the very challenging and hostile climatic regions of South West Africa. Walvis Bay is the centre of the guano collection industry, and has massive salt deposits and salt works behind the huge sand dunes.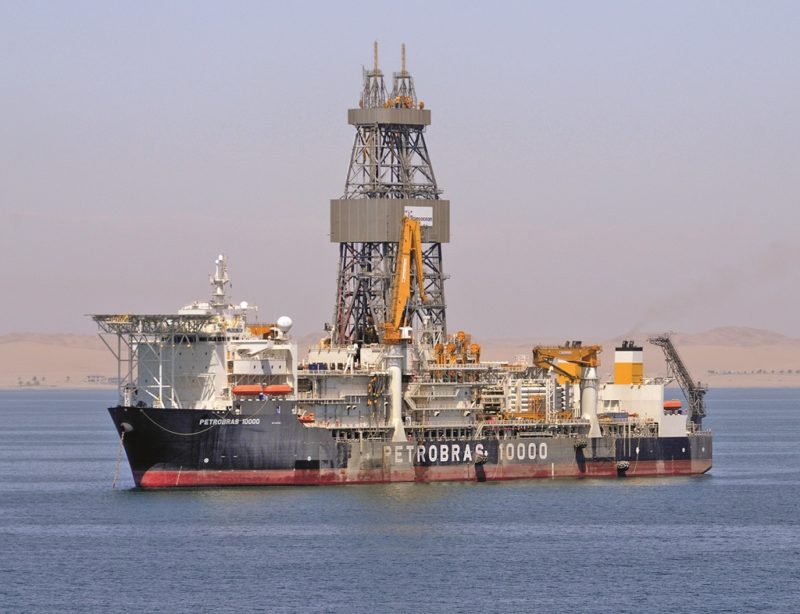 HISTORY OF WALVIS BAY
A succession of colonists developed the area after Portuguese navigators explored the route down to Cape Town and India from 1485. Portuguese navigator Diogo Cao reached the northern part of Walvis Bay in 1485, followed by Bartolomeu Dias, and after Vasco da Gama (1460-1524) had discovered the sea route to India. Walvis Bay was founded in the 1790s as a stopover for sea travel to Cape Town and India, but almost no commercial activity took place until 1890.
German shipowners and traders had called into the Bay of Luderitz for many years. South West Africa extended between the Orange river in the south to Angola in the north, and was a turbulent country in which the Bantu, Hottentot, Namaqua and Herrero tribes carved out a bare subsistence living. The Herrero women wear colourful clothes copied from the wives of German missionaries, who arrived in the 19th century with big bustles and big horn shaped head-dresses. Cape Colony had slowly expanded northwards taking in Griqualand West, Great Namaqualand and Damaraland, and it was expected that the British would annex South West Africa or make it into a part of Cape Colony. However, only a limited amount of the land around Walvis Bay and the Guano Islands was annexed in 1894.
Subscribe today to read the full article!
Simply click below to subscribe and not only read the full article instantly, but gain unparalleled access to the specialist magazine for shipping enthusiasts.