R.S. Dalgleish Ltd.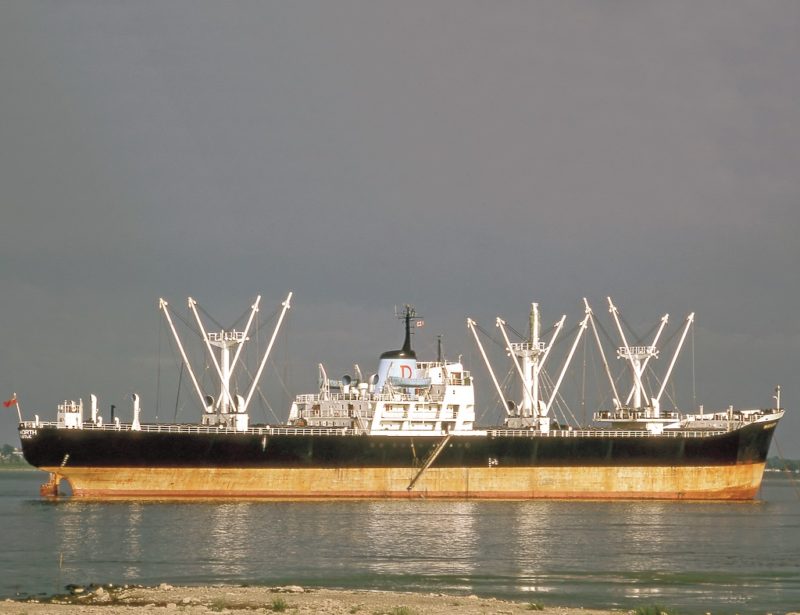 Robert Stanley Dalgleish commenced business in Newcastle in 1906 when the Dalgleish Steam Shipping Co. Ltd. was formed and an 11-year old 4,000 dwt tramp was purchased from London owners and renamed Kenilworth.
This established the pattern of nomenclature with all names ending in 'Worth'. In 1909 the Liverpool tramp Inchmaree of 1892 was purchased but not renamed until 1911 when she became Wentworth. She was sold the following year to Norway when the first new tramp Haworth of 6,500 dwt was delivered to the company by John Priestman & Co. at Sunderland.
Her sister Wentworth (2) was delivered by the same yard in the following year, and the company thus had three tramps at the start of WWI: Kenilworth, Haworth and Wentwoth (2).
24.4.1917             Kenilworth – Mined 3nm SSW from St. Mathieu Point, Brest.
17.7.1917             Haworth – Torpedoed 94nm W of Fastnet.

2.9.1917               Wentworth – Torpedoed 36nm SW of Belle Isle.
However the company was not without a ship as the new Warkworth had been delivered in February by John Readhead & Sons Ltd. at South Shields. Farnworth was completed in June by Richardson, Duck & Co. Ltd. at Stockton followed by Plawsworth from the same yard in October. An assortment of second-hand tramps was also purchased in 1917 including the Cardiff tramp Rugbeian of John Mathias, and she became Mackworth under a new company, Watergate Steamship Co. Ltd. which was set up in December 1917.
The elderly coaster Speedwell and the Glasgow tramp Gogovale were also purchased, the latter from A. Crawford, Barr & Co. which was renamed Pennyworth. A new Kenilworth (2) was delivered at Stockton in March 1918. The last company casualty of WWI was on 13th July 1918 when Plawsworth was torpedoed and sunk 105nm NW of Bishop Rock.
At the Armistice the fleet had five deep-sea tramps:- Warkworth, Farnworth, Pennyworth, Kenilworth and Mackworth and two colliers. A huge expansion took place in the post-war boom with 14 steamers purchased, including deep-sea tramp Duns Law which had been abandoned by her owners Thomas Law & Co. of Glasgow to insurers after being caught at Nordenham in August 1914. She was purchased and renamed Ravensworth. The short-sea trader Elmpark was purchased from Denholms and a dozen standard steamers were purchased from The Shipping Controller including four deep-sea tramps renamed Wentworth (3), Ashworth, Dalworth and Glentworth, which were registered under the Dalgleish S.S. Co. Ltd. and the eight short-sea traders were renamed and placed under the Robert Stanley Shipping Co. Ltd.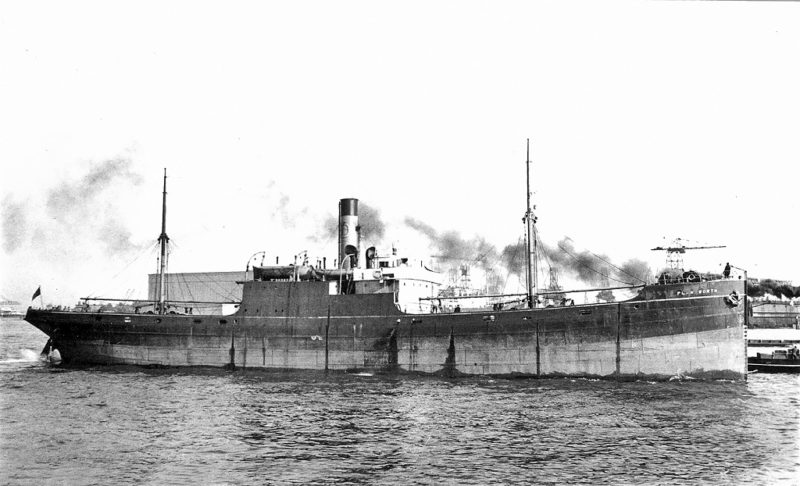 The company thus operated two distinct fleets, a deep-sea fleet and a short-sea fleet. The first was augmented by two new 9,000 dwt tramps from Richardson, Duck & Co. Ltd. at Stockton, the Illingworth and Silksworth. As freight rates began to slowly rise in 1924 so did second-hand tramp prices, and Warkworth and Farnworth were sold to London owners, while two short-sea traders Tamworth and Letchworth joined the fleet. As with other owners, the company required to compare the operating costs of the motor tramp and steam tramp and ordered two of each. The motor tramps Elmworth and Oakworth were built by A. McMillan & Sons at Dumbarton and were fitted with 6-cylinder four stroke cycle single acting diesels by Harland & Wolff Ltd., Belfast, and the steamers were Farnworth and Warkworth (2) from Blythswood SB Co. Ltd. The motor tramps were a great success and gave long service to the company and to subsequent owners, and only one more steam tramp was ever built for the company, the Isleworth of 1928. Both motor tramps survived the war with Oakworth lasting until 1967 under foreign owners until scrapped in Spain, while Elmworth lasted until 1960 when broken up in Italy.

Subscribe today to read the full article!
Simply click below to subscribe and not only read the full article instantly, but gain unparalleled access to the specialist magazine for shipping enthusiasts.